Our Veterinarians
The Vacaville Animal Care Center team of skilled veterinarians welcomes you to our practice, proudly serving the Vacaville area. At Vacaville Animal Care Center, it is our daily privilege to provide quality vet care to your cherished pet, with compassion and competence. We hope to ensure a positive impact on our patients, pet owners and the local community.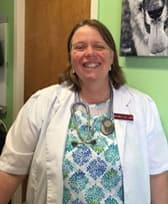 Dr. Michele Lee
Managing DVM
Dr. Lee received her Bachelor of Biology from the University of the Pacific in 1980 and her Doctor of Veterinary Medicine in 1992. She has been working in small animal medicine for 23 years! Dr. Lee believes that every patient and client is unique and special. She likes to work as a team with the owner and patient to provide the best medicine and is looking forward to getting to know all our clients and patients.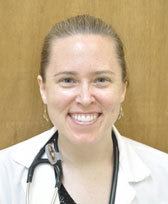 Dr. Amber Behnke
Associate
Dr. Behnke inserts a fresh viewpoint and a youthful verve. A UC Davis graduate, Amber joined ACC in 2006 and holds a special interest in exotic small mammals. Originally from the walnut country of Northern California, Dr. Behnke has lived all over the world, and we are lucky to have her at ACC.
Dr. Rebecca Clinite
Associate
Dr. Rebecca Clinite was raised in Sonora, California and developed a love of animals from a very young age. She spent her childhood caring for her pets of all sizes, including dogs, cats, cockatiel, chickens, ducks, goats, and horses. She graduated from UC Santa Cruz in 2009 with a B.S. in Marine Biology and spent the following two years working as a veterinary technician in her hometown, where she subsequently developed a passion for veterinary medicine. Dr. Clinite started veterinary school at UC Davis, graduating with her Degree of Veterinary Medicine in 2015. She completed a year long rotating internship at VCA Sacramento Veterinary Referral Center before starting work in small animal general practice. In her spare time, Dr. Clinite enjoys playing piano, painting, swimming, craft beer tasting, and backpacking. She currently lives in Fairfield with her husband, Ben, a brewer at Heretic Brewing Company, Wombat their sassy black cat, and Ruby their adorable Beagle-mix.
Dr. Rebekka Garberson
Associate
Dr. Garberson knew she wanted to be a veterinarian in middle school when decided she wanted to combine her love for animals with her desire to learn as much as she could about medicine and physiology. One of her favorite activities in high school was going running with her dog, Bailey. Dr. Garberson attended UC Davis to obtain her Bachelor's of Science degree in Animal Science. She went on to attend the UC Davis School of Veterinary Medicine to earn her Doctorate of Veterinary Medicine.
In 2012 Dr. Garberson joined the team at Vacaville Animal Care Center. Her passions are canine and feline preventative medicine, client education, and student outreach.
When not in the clinic, Dr. Garberson enjoys spending family time with her husband, Tom, her daughters, Charlotte and Ashley, her dog, Ivy, and her cat, Robin. She also likes to read, travel, and play fantasy football.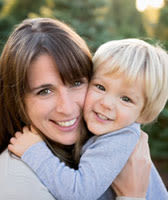 Sara Neilson
Relief Veterinarian
Dr. Sara Neilson is a 2009 graduate of the College of Veterinary Medicine at Oregon State University. She moved to the Sacramento area after veterinary school to complete a 1 year internship in a large, busy combined general practice, emergency and specialty practice. She remained there as a full time associate for an additional 5 years, which provided her with extensive experience in companion animal medicine and surgery. In 2015 Dr. Neilson began providing relief veterinary services to numerous animal hospitals and shelters. She especially enjoys medical cases and providing guidance on how to best care for geriatric pets. Dr. Neilson is married and has 1 dog, 1 cat, 1 toddler boy, and a baby girl due to arrive mid-July. She enjoys a myriad of outdoor activities, but especially enjoys trail running.